A complete range of pastocuiseurs and pastocrèmes for the manufacture of various daily creams in pastry making.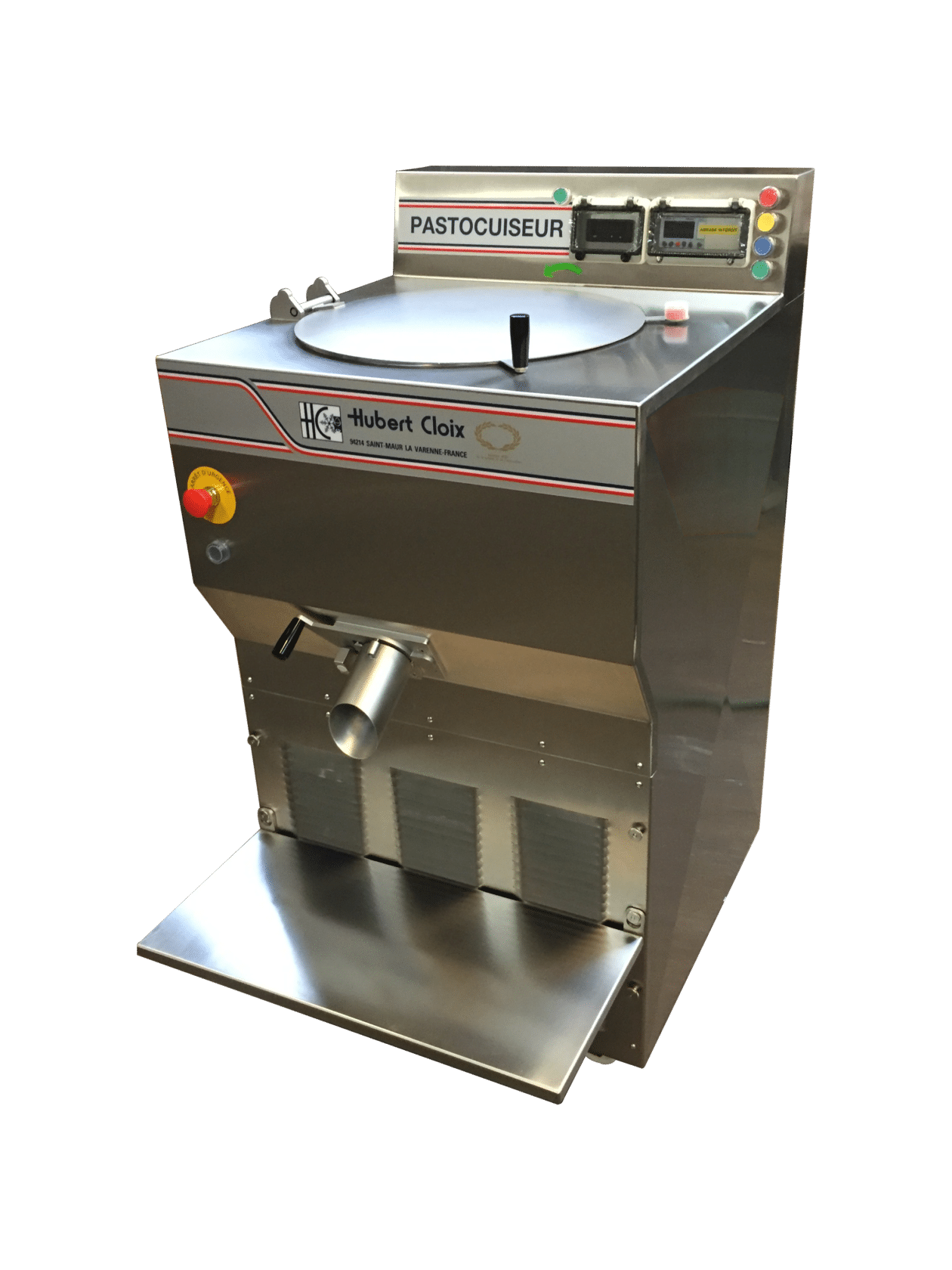 "The machine is used for a dozen or so recipes. The pastocooker works very well, on average we do between 3 and 4 cycles per day, a little more in summer with the ice cream."
"With the Hubert Cloix pastoculcher, we are gaining in productivity and profitability."
"Here is excellent material, which allows us to guarantee a constant quality, both taste and bacteriological Thanks to Hubert Cloix."
"The sales department is very friendly. My pastochoco allows me to make all my recipes identically and I save a lot of time. In half a day I was able to take out 110 jars of jam which would have required me without the machine, at least 3 days of work. "
Advantages of our pastocuiseurs and pastocrèmes
Why make it simple when you can make it complicated ?
Our pastocookers are easy to use!
From 4 to 7 buttons depending on the version, you will get straight to the point.
Compliance with the set points (hot and cold) is essential for certain sensitive recipes.
Thanks to our double temperature measurement system, you can temper the chocolate in the pastocookers of the "Chocolate" range for example.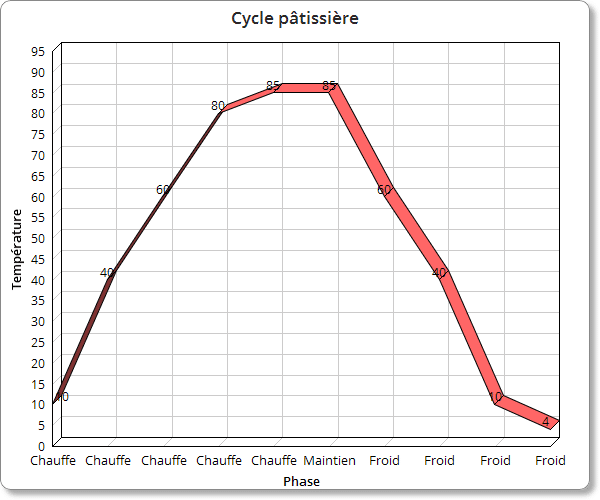 A scraper machined in the mass, thick sheets and stainless steel to the detriment of plastic.
Our pastocuisers are made to help you every day for many years.
The Hubert Cloix "Recipe" pastocooker will cover all your needs in terms of creams, pasteurizations and sweet and savory preparations with 17 programs.
Two alternative versions exist.
Thanks to our temperature recorder, you secure the hygiene of your pasteurization, cooking and cold cycles.
Excel export as a spreadsheet or chart.
We have manufactured the majority of our machines in France since 1973. In this logic, we favor French components as much as possible when possible (availability, reliability and price of course).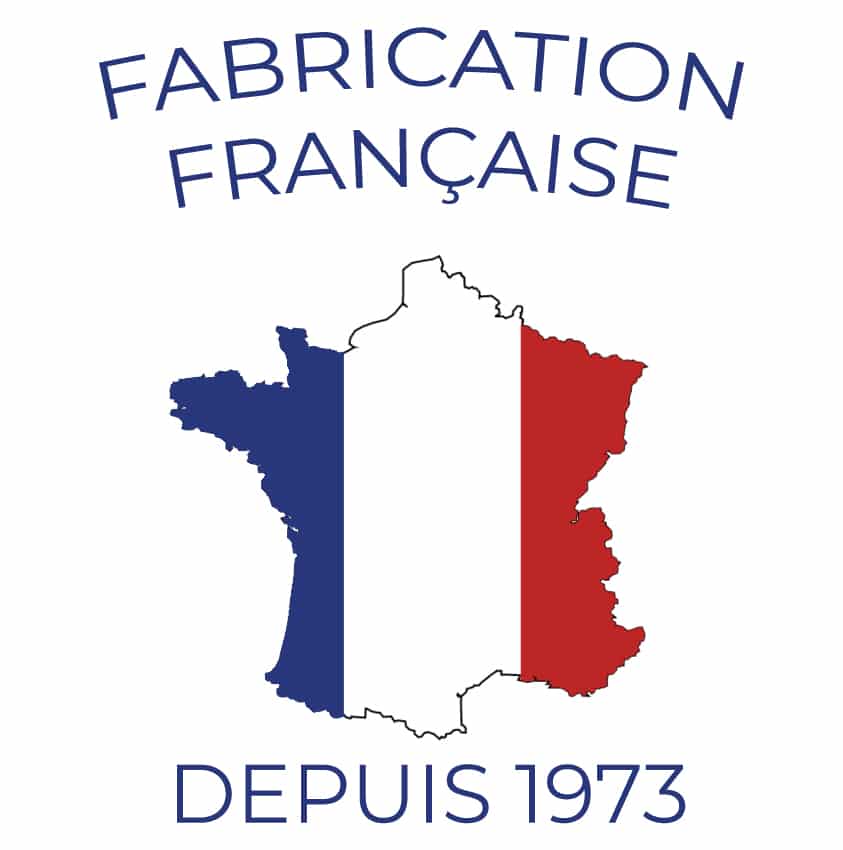 Presentation
Looking for a machine to make your pastry creams and more ?
With Hubert Cloix Pastocuiseur , make all your tasty recipes such as pastry creams, custards, custard creams, mousses, sauces, pasteurizations, ganaches, toppings, fruit pastes, pizza toppings etc. Your recipes are authentic!
With a small footprint, you get a product regularity, and an saving time on each cycle.
No need to watch the pan and the fear of burnt preparation, the programs are automatic.
At the end of the cycle pastocream can be stored at + 04 ° C. This ensures good hygienic and bacteriological conservation.
The scraper is restarted periodically to keep the product homogeneous and to avoid loosening the preparation (for example pastry creams and Béchamel sauces).
Le pastocooker simplifies your work and removes stress from you as part of your daily life.
Benefits
Programming
Options
REQUEST FOR DOCUMENTATION AND QUOTE
You are a baker - confectioner, a glacier craftsman, a caterer, for an restaurateur, the central kitchen, the collectivity, the large and medium surface or industrial pastry ? You are looking for a used pastocooker of the Hubert Cloix brand new or used?
We manufacture all our machines in Saint Maur des Fossés, in the Paris region, from 1973.
From time to time, we recover from used equipment of our manufacture.
These machines, including pastocuiseurs which are custard perfect, are tested and controlled by us. The wear parts are systematically changed, and in case of doubt we proceed to the replacement of the part.
This allows you to acquire a used pastocrème Cheap with the guarantees of a French manufacturer close to you.
Do not hesitate to visit our page "Our second-hand machines" , to contact us by mail or directly by phone for any question relating to: